Website Design for Toledo

Web design is concerned with end user satisfaction, but that's only one concern amongst many. Web Design and Optimization are inseparably related. You want a website that works for your business, and our web design team works in conjunction with our SEO department to make that happen. With the highest marks from the Better Business Bureau, we have produced more than 248 websites and managed SEO campaigns for 92 Toledo area companies.
SEO for Toledo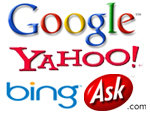 Search Engine Optimization–top search engine placement with Google, Yahoo, Bing and other search engines is vital to a company's success. Our team will run free site analysis on your site to show you exactly where your Toledo business currently stands in the major engines….and, where your competitors appear. Call 419.243.1461 for your report.
SEO for Video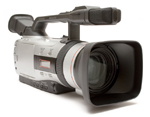 Along with web design, our production team can produce video to help increase traffic to your website. YouTube is a powerful tool for SEO. Webcasters owns a full production studio with broadcast quality video cameras and professional lighting. We can provide SEO scripting assistance, teleprompters, voice-overs and a spokesperson for your Toledo company's video message. With more than 25 years video production experience, our SEO and production teams will increase the reach of your message.
Toledo's Best Web Design, SEO and SEM
Make Your Site Work with Our Web Design, SEO and SEM Services
SEO (Search Engine Optimization) and Web Design for Toledo Area Business Growth
For twelve years, Webcasters, located in downtown Toledo, has been home to a multitude of SEO and web design services increasing profits for businesses. We focus many efforts on ensuring that local businesses have an opportunity to thrive not only at their location, but also online. Our SEO and web design teams will develop a comprehensive strategy for your business.
Our web design team has grown to provide services that assist with designing and redesigning of websites. Our SEO expertise ensures that your website will be found on the Internet. These services are vital in a difficult economy. SEO allows a business to expand beyond traditional markets and outside of original areas. Recognizing that your website affects the perception of your company, we continue to ensure that your company's image is a positive one.
SEO for SEM (Search Engine Marketing)
Search engine marketing is both paid and unpaid. Pay-Per-Click (PPC) is an important component of SEO. But PPC is not simply a matter of outbidding your competition. Our SEO teams can actually lower the cost of your SEM campaigns through proper optimization and copy writing techniques.There are many different ways to utilize the Internet for marketing. However, some SEO options are more cost-effective than others. With a combination of software and 12 years experience marketing websites at a local and national level, we can formulate a customized SEO plan that will stretch the value of your SEM campaigns.
Website Design and Website Re-design
Because your website is the front door of your Toledo business on the Internet, the importance of an attractive and user friendly web design is necessary. The Webcasters web design team utilize custom software to allow visitors to have a full experience from the moment they visit your site. Plus, our web design personnel work with our SEO department to ensure that your site gets the traffic you need. This 24 hours, 7 days per week brochure is important to helping to solidify business and create a solid web presence.
SEO and Statistical Analysis
Webcasters utilizes the best in SEO software. This gives us the ability to measure our SEO efforts against visitor experience and the prior performance of your website. In other words, you don't have to take our word for it. We provide third party reporting that shows how much our web design and SEO techniques have improved your website. Our analysis is goal-oriented, verifiable, and precise. Plus, our SEO research extends beyond your company. Webcasters will provide crucial market information and competitor research to help you get an advantage over your competition.
SEO and Website Design for E-Commerce
While some websites are used for informational purposes, many sites are used to sell products and services allowing for the company to reach new customers. There are a number of services we offer in order to ensure that this online marketplace is both safe and reliable. Some of the services include shopping carts and online catalogs. Good SEO brings people to your products; Smart web design makes their shopping experience more enjoyable.
SEO and Secure Website Site Hosting
The nature of your website hosting has an big impact on its SEO performance. Webcasters is aware of these concerns. Unlike out-of-area web hosting companies, Webcasters provides local, Toledo-based, secure web hosting that is highly responsive and secure. If there is ever a problem with your website, you can call a Toledo phone number and speak directly with someone who can fix the problem. Yet, problems rarely arise because of our strong hosting management services.
SEO (Search Engine Optimization) Training
Once your website is launched, we will train your staff on the content management software and SEO techniques that are needed to keep up with your market. This training leaves you in control of the content of your new web design. In addition to all of these professional services, we also offer e-mail solutions, DVD production and flash animation.