Webcasters: Web Design, SEO and SEM Services
Providing Toledo, Ohio Area Businesses the Best in Web Design, SEO and SEM Services for More Than 14 Years
Webcasters: SEO and SEM for Toledo, Ohio Companies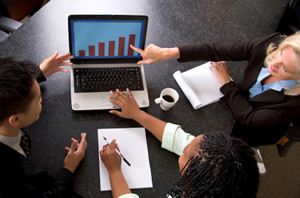 Priding ourselves on staying local, Webcasters has been in business for the last 12 years to assist Toledo, Ohio businesses with increasing their Internet presence. With the highest marks from the Better Business Bureau, we have produced more than 270 websites and managed Search Engine Marketing for 92 companies. As the SEO industry has grown, so have we. And more importantly, so has the functionality and usefulness of our client's websites. It's our sincere belief that SEO and Internet marketing are as important to your Toledo, Ohio company as utilities.
Webcasters: What We Know About SEO
We know that marketing and search engine optimization are needed to make a website truly successful. In this effort, we have managed more than $1 million in online advertising annually for our clients. Our knowledge in SEO is a service for, expanding your reach. Our web design, SEO, and SEM teams work to increase the amount of traffic to your site, making it a vital component to your overall marketing strategy. Each concern of website optimization is unique, and rather than providing services by one person who knows a little about a lot, we employ in-house SEO, SEM and web design experts. Webcasters provides comprehensive SEO services for you Ohio Toledo company.
Webcasters: Initial Web Design and SEO Consultation is Free
Does your website work? Our SEO, SEM and Web Design teams are available to provide you with a free assessment of how well your site functions, and how well you can expect it to function against your competitors. But more importantly, we can provide a comprehensive strategy for getting the most out of your website. Do you want to increase sales? Let our SEO, SEM and web design teams help. 

Contact us today for free SEO consultation. 419.810.0561