Strategic Planning for Internet Success
"Good plans shape good decisions. That's why good planning helps to make elusive dreams come true."
–Lester R. Bittel, The Nine Master Keys of Management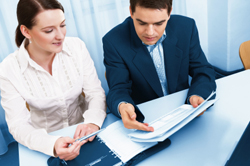 In order for any project or venture to be successful, a plan must be formulated to achieve the pre-determined goals. Through strategic planning, the experienced team at Webcasters will devise an approach to determine how to utilize the Internet and all of its resources to best further the business objectives of your company.
Understanding our clients' industry, merchandise or services assists us in appreciating how the Internet can work for you. For this reason, our planning includes a comprehensive report on the status of similar businesses on the web.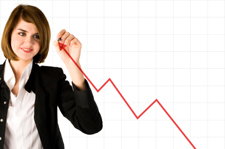 It is also essential that we understand your business goals in order to develop successful Internet solutions. Webcasters not only works with our clients to develop strategies that can be used today; but we also work with you to determine long-term business plans and Internet solutions.
Through strategic planning, our team is able to focus on creating a list of concentration areas that present opportunities to develop and advance processes such as marketing, sales, customer service, and in-house workflows. Strategic planning for Internet success helps us to assess your company's specific needs. Webcasters also uses strategic planning to gain a sense of direction and guidance while setting appropriate expectations through project stages from concept to launch.
The following steps are usually included in Webcasters strategic planning process:
Researching and identifying similar businesses and their presence on the Internet.
Discovering our client's goals in using the Internet as a business tool
Selecting detailed plans and approaches that our client must employ in order to reach each individual goal
Generating a blueprint with action plans to explain how to apply each approach
Observing, assessing and updating the blueprint as dictated by the project and the needs of the client
Through the use of strategic planning, the team at Webcasters determines how to best use our resources to further the goals of your company. We also use the blueprints created in this phase to ensure that your project is completed to your expectations on time and on budget.