Professional Internet Marketing in the Toledo, OH Area
We Create a Personalized and Professional Internet Marketing Plan for Your Company
Good search engine marketing does not include just sending your site information to search engines. Instead, it combines in-depth research of your company's market and competition to ensure that the keywords you bid on are the best for your audience. We don't let you choose a pay-per-click word simply because it has high search traffic; instead, we analyze which words will bring customers with the intent to buy to your website. With the expertise of our staff and up-to-date software, we will be able to create a personal and professional internet marketing program for your company.
Your Professional Internet Marketing Campaign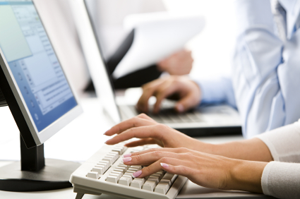 Webcasters does not put together your marketing plan and leave you to finish the rest on your own. We give you a six-month service commitment which analyses, implementation, and testing.
What does this mean in practice? It means we regularly schedule meetings with you to discuss and give recommendations based on how your site is performing. We want to teach you to get the most out of your professional internet marketing plan, and a large part of that is keeping you informed on what is happening with your website analytics and suggesting changes based on what we see happening. We know you want to be making sales through your website, and we want to make that happen.
When Professional Internet Marketing Changes, So Does Webcasters
Although search marketing algorithms change frequently, our experienced internet marketing staff stays ahead of what is successful in professional internet marketing. When things change, be assured that our plans will change accordingly so that things continue to work for your site.
Request a professional internet marketing meeting with Webcasters and we will begin reviewing what we can do to make your website work!