The New Google Mobile Test Determined Your Website Is Not Mobile-Friendly
From Entrepreneur Magazine March 23, 2015:
For years now, mobile usability has been a factor in Google's search algorithm. Sites that are optimized suitably for use on mobile devices rank higher than their non-optimized counterparts, even on desktop devices.
According to a recent Google Blog Post, the search giant is currently working on a major algorithm change that will revolutionize the way mobile friendliness is determined. Starting on April 21, 2015 this new algorithm will be gradually rolled out worldwide.
It's reasonable to guess that the majority of non-optimized sites on the web could see significant decreases in search visibility.
By some estimates, more than 60 percent of all Google searches are now performed on mobile devices, so it makes sense that Google wants to capitalize on this traffic and ensure the best possible experience for its users.
However search results progress, it's clear that the companies who cater to mobile viewers best will earn the most visibility from Google.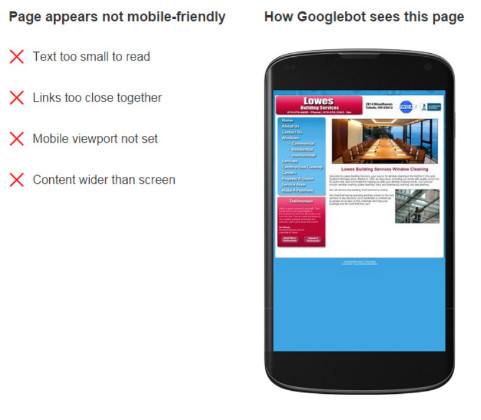 If your site is already mobile-friendly, you won't have much to worry about. If you don't have a mobile version of your site in place by April 21, your search visibility could be seriously hindered.
Google wants its mobile users to be happy. At Webcasters.com, we can create the mobile version of your website that Google is going to prefer.
Call us today at (419) 810-0561 and we'll help prepare your website for this change.